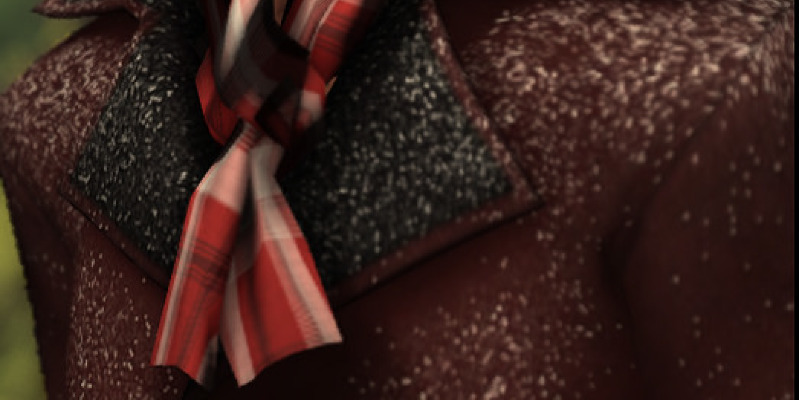 So That Your Style Is: Global
What it is: Global design goes far beyond maps on the wall and trinkets on the shelf. Richly layered and quite personal, it honors the customs, cultures and resources of countries around the planet and combines their nuances into a worldly, well-traveled whole.
Why it works: A international interior guarantees adventure and thrills us with all the exotic. It connects us both with areas we have been and places we have only dreamed of moving — a virtual visit to the far corners of the earth but with no shots, packing or passport needed.
You will love it if… You tear through travel guides how others exude sexy books. Your spice rack holds sumac, annatto and habit curry blends. You've taken foreign language lessons just for pleasure. You can match a month's worth of excursion supplies into a single duffel bag. Disney's"It's a Small World" song doesn't drive you batty — much.
The Approach: Neutral Territory
Although many of us tend to consider international interiors as bold and bright, this bedroom proves you could pull off the look with neutrals too. A suzani-print coverlet, a rustic night dining table, sculptural case goods and ornate curtains add around a bedroom which showcases strata of texture and pattern despite its own subdued palette.
Spin the world: Construct subtle color into a monochromatic scheme to elevate it. In this bedroom, by way of instance, a kilim on the floor, a Turkish tile door surround and a few of Iznik plates on the walls could pick up the red of the chandelier and create a Turkish impact together with the decor.
Horchow
The Approach: Saucy Color
In contrast to the preceding distance, this one goes all out with sizzling colors: hibiscus pink, pomegranate red, vivid turquoise, lime. The joy of international interiors is that there is nothing as clashing colors or patterns — they use their differences . The real key to transcending culture shock lies in the assurance to combine brilliant hues without restraint.
Spin the world: The dining table, chairs and pendant lamp within this room lay a basic foundation that lends itself to further worldwide notes. Swapping the pendant to get a Moroccan lantern or an ornate Italian chandelier, and topping the table with bamboo a bark-cloth runner, would ratchet up its exotic flavor.
Artistic Designs for Living, Tineke Triggs
The Approach: A Standout Pattern
Take away the wing chairs and this workplace would feel as a modern-eclectic hybrid. But the suzani fabric that sees their backs takes the look on a journey to central Asia. It is so eye catching that it dominates the layout and imbues the distance with international chic.
Spin the world: For added layers of worldly design in a room such as this, you could have a bit fun with fabrics. Upholster the bottoms of the wing chairs within an ikat or batik print, and drape Indian sari fabric or African kente fabric along the windows. Swapping the art for a grouping of tribal masks or a Balinese mirror could round out the jaunt overseas.
Sutton Suzuki Architects
The Approach: Exotic Collections
Nothing evokes a sense of place more viscerally than iconic items and one-of-a-kind mementoes: statuary, handicrafts, artwork. Display these treasures proudly and carefully. Not only do they tell the story of the points from which they arrived, but they can tell your story as well.
Spin the world: Collections always have power in numbers, however you can approach a worldwide grouping one of 2 manners. It is possible to mix and match a potpourri of all items you love (do not be worried about organizing — matters which have personal significance have a way of working together). Or you may mass like items together in a single spot, such as a wall full of a screen of carved masks or handwoven baskets.
Philpotts Interiors
The Approach: One Signature Piece
Some furnishings, like this Asian-style daybed, are so distinctive that they deserve pride of place. Given a positive twist with Wedgwood blue paint and juxtaposed against a quiet background of neutral colors and minimal routines, the daybed rules the room with an imperial air. It is so powerful that the distance reads as Eastern, even though it truly isn't.
Spin the world: a couple of straightforward swaps would provide this chamber another level of pan-Asian flair. The sculpture dangling behind the daybed could give way to a Vietnamese woodblock print; the stools, to a pair of Indonesian rain drums. A Japanese basket light set of the sconce would enhance the area's textures.
Lisa Borgnes Giramonti
The Approach: Outdoor Rooms
So many far-flung locales conjure up images of warm, tropical gardens or primitive woodlands. This slim balcony pulls from all across the map: a Balinese-influenced seat, a set of Asian elephants, a cheerful rug which calls to mind a serape, using a spoonful of foliage curling into provide the setting a lushly verdant feel.
Spin the world: With a few different furnishings and plantings, this al fresco harbor could be reinvented as a Mexican or Central American retreat. Imagine it with a colorfully painted, chunky wooden seat, handmade terra-cotta pots and a wrought iron iron railing entwined with bougainvillea.
The Approach: Piles of Pattern
Maybe no additional style lends itself to the marriage of numerous patterns in addition to international. This sitting room combines three entirely different upholstery prints, anchored by the ikat seat and combined with such moxie that they look right at home together. The intricate detailing on the star-shaped side table adds another dimension to the distance.
Spin the world: As lovely as this pattern interplay seems, you may also take the opposite approach: a single type of pattern carried throughout the room in various ways. How striking would this scene look if it had been layered in ikat fabrics with nuances in pigment and scale?
The Approach: Spice Tones
From cinnamon to coriander to chicory, spices transfer us instantly to tropical islands and faraway forests. Infuse their heady resonance to a room by drawing upon their colors. Try vivid garlic and saffron yellows, paprika and cayenne reds, fennel and cardamom greens or muddy nutmeg browns.
Spin the world: The deep orange sets this corner aglow, and the Oriental shade expands the color into the space and helps to establish the worldwide overtones. But imagine how stunning it would look taken one step further — perhaps with a teak plantation chair or Javanese bench presiding over the corner along with pastoral Latin American pottery exhibited on the tables.