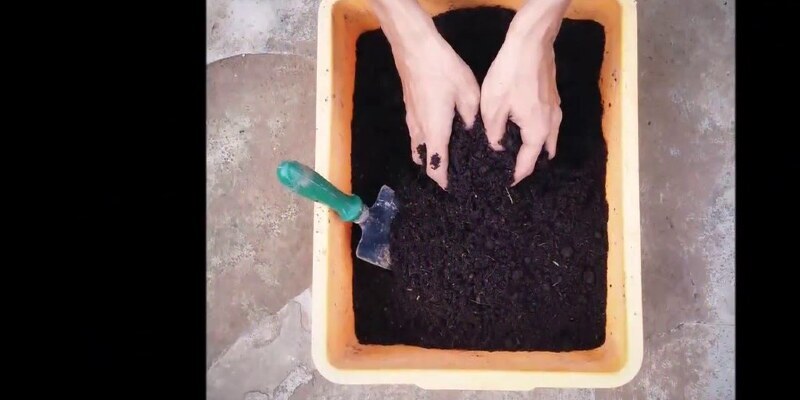 Plants for a Concrete Urn
Selecting plants for a concrete urn is very similar to choosing species for any other planting place. Considerations involve the size of the urn; its placement, sun or shade; and the sources, including manpower and time, available for maintaining the plantings. Options vary from simple single-species plantings that need little maintenance to elaborate schemes with plant elements that are changed out on a seasonal basis. Urns can offer three or even four seasons of color and interest if desired.
Evergreens
Small- and medium-size evergreens can be used efficiently in concrete urns. For an official appearance in sunlight or gently filtered shade, try "Wintergreen" Korean boxwood (Buxus sinica var. Insularis "Wintergreen"), sturdy in U.S. Department of Agriculture plant hardiness zones 4 through 9. It grows slowly and can be clipped into globes or cones, if wanted. "Miss Jessopp's Upright" rosemary (Rosmarinus officinalis "MIss Jessopp's Upright") supplies gray-green foliage, blue flowers and grows to 6 ft. It is easily clipped to a smaller size and is hardy in USDA zones 7 through 11.
Perennials
Drought-tolerant perennials deliver strong uprights in concrete urns. New Zealand flax (Phormium tenax), hardy in USDA zones 9 through 11, supplies sword-shaped leaves in an array of colors — red, yellow, purple, green and bronze. Although the leaves are the main attraction, New Zealand flax additionally creates red summer flowers. Another strong, erect plant is Adam's needle (Yucca filamentosa), an evergreen member of the agave family that grows between 4 and 8 feet tall. Hardy in USDA zones 5 through 10, Adam's needle bears tall stalks of fragrant, white, bell-shaped blossoms.
Annuals
Many gardeners prefer to fill urns with annuals, either in single varieties or mixtures. In massive urns, annuals can also be used to fill in about the bases of tall perennials or shrubs. For simple maintenance use species such as creeping zinnia (Zinnia angustifolia), hardy in USDA zones 2 through 11; shade-tolerant bizzy lizzies (Impatiens walleriana), hardy in USDA zones 10 to 11; nasturtium (Tropaeolum ), also hardy in USDA zones 2 through 11; and miniature petunias (Calibrachoa), hardy in USDA zones 10 through 11.
Considerations
For optimum results, concrete urns ought to be filled with several inches of drainage stuff (grass shards, pebbles, chunks of Styrofoam) prior to planting. If there are no drainage holes, the drainage material ought to be thicker, up to one quarter the height of the grass. Concrete is susceptible to winter in cold weather climates. If feasible, urns ought to be removed to a garage or other storage space to protect from this. Urns too big to be moved ought to be lined with several inches of fiberglass or foam rubber so that they don't crack in freezing weather.