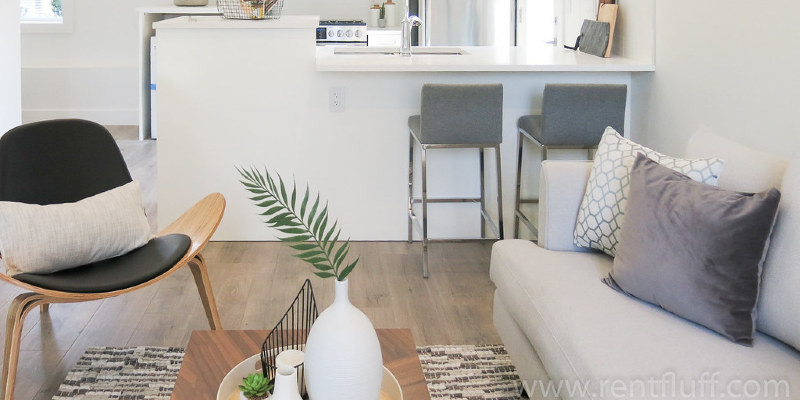 ICFF 2012 Report: Black+Blum for Home Plus Office
Dan Black and Martin Blum want to create life easier. At the 2012 International Contemporary Furniture Fair (ICFF) in New York, the two friends and cofounders of Black+Blum at London introduced several new products designed to solve the problems of everyday life in the home and office. From a charcoal-filter water bottle to a useful dish rack, all these designs aren't just smart, they are beautiful to boot.
Eau Good is the organization's new self-filtering water bottle, which sold out online just a few hours after it released. The bottle counts on the traditional Japanese way of filtering water — binchotan active charcoal. Wedged firmly within this BPA-free bottle, it reduces chlorine, mineralizes the accounts and water the pH.
The Thermo Pot (not yet available online) is a new version of the organization's popular Lunch Pot, made specifically for hot soups and foods. The alloy and cork combination keeps the meal hot for extended periods of time, and there's a handy spoon which snaps into a magnetic holder.
High & Dry is a easy-to-store dish rack. You may include and release icky water using a quick flip of the enclosure, and the plastic rack — ideal for delicate dishware — folds flat in a minute.
Black + blum
Dan Black (left) and Martin Blum
Although both designers couldn't make it into the show, we managed to get in touch for a fast interview on their own inspirations and goals. Dan Black answered most of these questions.
Q. What is the biggest priority in your layouts?
A. Function. We want to design products which people may enjoy using. If something is not functional, it is that which we call a gimmick. It may have short-term appeal but will finally end up sitting in a drawer, not being used. We could hardly claim to be ecological while we create new layouts, but we do want to make sure the designs we do create are functional and have a good life span.
Q. What iconic designer would you love to work with?
A. Philippe Stark still manages to be in the frontier of style in a full assortment of product areas.
Q. Where's your go-to place for inspiration?
A. Recently We've been visiting the Victoria and Albert museum in London quite a bit. There is so much to see, and they now have an exhibition of British Style from 1948 to 2012.
Q. What is a favorite item of furniture that you own?
A. I've a set of four 1952 three-legged Arne Jacobson ant chairs. They are not in excellent condition, but I probably like them more because of the.
Blum: I expect lighting could be addressed under furniture. I recently bought a Gras work lamp. It was designed by the engineer Bernard-Albin Gras in 1921 and is a nod to minimal operational design.
Q. What famous figure's home would you think that your merchandise belong in?
A. This is a Fantastic question. We did launch our Loo Read magazine rack and Loo Roll holder in ICFF. 1 woman bought one off the rack, and she said she'd completed inside design work for the Lou Reed and she would offer our Loo Read into him. I am not sure if she did understand him, or if our Loo Read actually made it in his apartment… but it would be quite cool if it did.
See more reports in the ICFF 2012