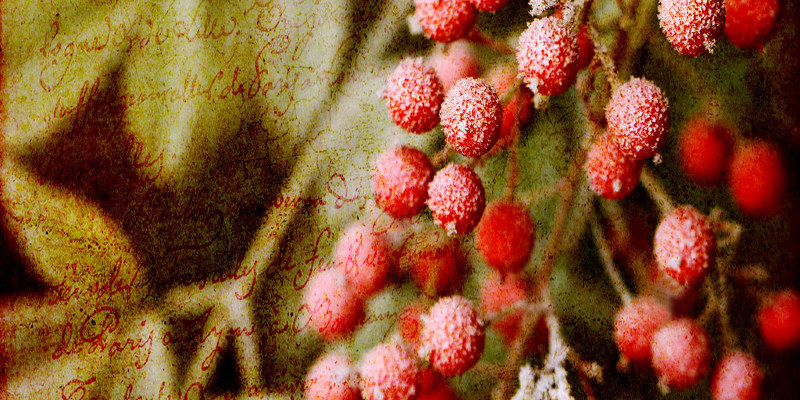 International Traditions: Christmas at Home in Australia
Australians are a lot, so our Christmas Day traditions are extremely varied. As summer is at the forefront of all our Christmas celebrations, water, barbecuing and relaxation play a big role in the success of the day. We do have a few important traditions that appear to be adopted by all; they involve attending Carols by Candlelight on Christmas Eve, devouring plum pudding with brandy sauce on Christmas Day and watching cricket on Boxing Day, the day following Christmas. Best of all, exactly like the rest of the planet, we cherish spending the holidays with our family and friends.
Tobi Fairley Interior Design
Vividly colored Christmas decor. Christmas in Australia can get hot. In certain regions it could get around 104 degrees. It might be because of our strong summer sunshine, but a lot of us like to decorate our trees in vivid colours and irreverent baubles. The traditional Christmas greens and reds are still around, but as with this stunning shrub, our urge to express our own yuletide cheer could be equivalent to our decor's intensity. Attending Carols by Candlelight on Christmas Eve is a big tradition. Most states have their own events, often outside, in which local singers and celebrities perform carols to the night. Regardless of what the weather, presence is always high.
See more Christmas palettes that go beyond green and red
Michelle Walker architects
A grill for Christmas. Cooking onto the barbecue takes center stage on Christmas Day, particularly if the fever is on the upswing. As opposed to cranking up the toaster and overheating the host and your home, we allow prawns sizzle thankfully on the grill while the conventional pork and lamb crackle away under the barbecue hood. Having a fully equipped outdoor kitchen like this one, a chef wouldn't find it hard to employ many helpers.
Summerour Architects
An indoor-outdoor Christmas. Porches, or verandas, are plentiful in Australia. Again, this is because our climate is indeed changeable — sometimes it could be equally stinking hot and raining at precisely the same time. Either way, we end up feeling very thankful to sit down under cover to enjoy our Christmas celebrations.
Regardless of what the weather, plum pudding with lashings of brandy cream is essential on Christmas Day in Australia. The puddings are made months in advance and boiled for hours on the day, whereas more brandy than cream is whipped up for functioning. A lengthy veranda like this may be an ideal place to serve a stunning outdoor Christmas meal for the entire family.
Arterra Landscape Architects
An active Christmas. Australian households often play backyard cricket following lunch on Christmas Day. While the majority of the adults sneek out for that highly desirable after-lunch rest, a courageous few will join the kids and bowl a couple "overs."
About Boxing Day, over 80,000 people appear at the Melbourne Cricket Ground to watch Australia play the very first day of a four-day test match against an opposing global team. It's a huge event, and individuals who can not attend watch it on the television while eating leftover ham sandwiches.
Cricket might not be something, but a delightful well-ordered pitch such as this is the best place for testing the boccie set you got from Santa.
Atelier 41 Architecture
Christmas on the beachfront. Our main holiday break occurs over Christmas, so many households take time off to go to the shore. Christmas Day at the beach is very relaxed, with a lot of swimming and ice-filled cocktails. The kids get up early to open presents, then one grownup often takes them to the shore for an early swim while rest of the Christmas meal organized.
Secret Gardens
Christmas poolside. A number of the very well-known children's Christmas gifts are toys and games for the pool. For all those families fortunate enough to have a backyard pool, Christmas Day is often spent playing water basketball and pitching skim balls until games such as Marco Polo and Fish Out of Water shoot over.
Not until wrinkled toes and fingers appear are efforts to have kids to the lunch table confessed.