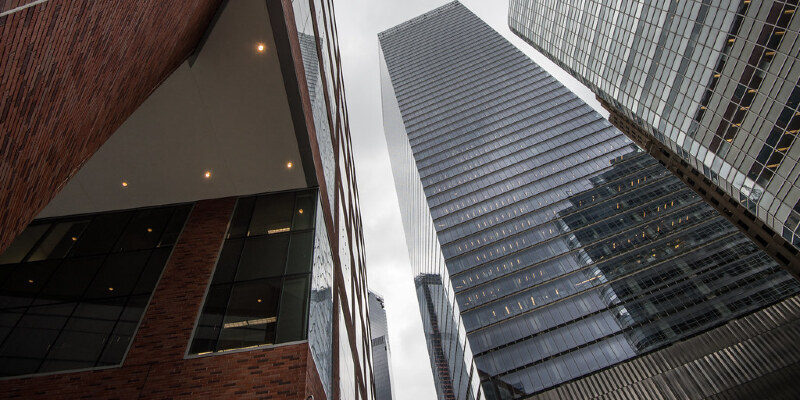 Art, Edibles and Community Make Magic in a Pittsburgh Garden
Natural beauty can be found in many unexpected places. Kristin Hughes discovered it in a vacant city lot behind her home in the Friendship area of Pittsburgh at 2009. After a fire left an abandoned building uninhabitable, Hughes decided to build a community edible garden on the recently vacant 3,600-square-foot lot.
With the help of local high school pupils along with a company called Grow Pittsburgh, Hughes constructed raised garden beds using leftover bricks from the former demolished residence and lumber contributed by Massaro Construction. Horseradish, rhubarb, sweet potatoes, walnut, purple magical beans, herbs, blueberries, black currants and fruit trees now all flourish in the backyard. When local artists Lauren Jean McLaughlin and Bob Ziller given a large mosaic sculpture of an octopus, the community lovingly dubbed the distance that the Octopus Garden.
Garden in a Glance
Location: Friendship area of Pittsburgh
Size: 3,600 square feet
Budget: Fifteen gardening families and 87 funders bring about this backyard bounty.
Jason Snyder
Repurposed yellow metallic letters welcome backyard visitors with a friendly "ho" before they pass through the very simple arbor.
The backyard had a rough start. By the time that the lot had been leveled and ready for planting, it was late in the summer; 50 half-dead pepper plants kicked off its inauguration. But during persistant trial and error over the previous four years, also with the help of several members of the area, Hughes was eventually able to make a magical gathering space.
Construct your personal arbor for $150
Jason Snyder
The mosaic female octopus sculpture, called Octavia, proudly sits at the middle of the backyard. McLaughlin and Ziller initially created the piece for the Three Rivers Arts Festival and later donated it to the backyard. The sculpture is grown around by nasturtiums that are edible.
Learn about growing edible flowers
Jason Snyder
Posted on a telephone pole, a sign reads: "Caution, Tomatoes."
"The basis for the backyard is anchored around the four guiding principles developed by the middle for Eco-Literacy," Hughes says. "Nature is our teacher. Sustainability is a community practice. The real world is the best learning environment, and sustainable living is rooted in a deep knowledge of place."
Jason Snyder
A garden bed is tended to by Hughes. Her private section of the backyard includes dinosaur kale, zucchini and lemon squash. She expects that the backyard will continue to rise to the point at which, with just a little help from the city, its new veggies and fruits could feed schoolchildren at at least five areas.
Jason Snyder
Students in the Waldorf School of Pittsburgh's culinary gardening team made this cloth banner. Hughes believes the garden for a "creative canvas where kids learn about where their meals come from."
Hughes also hosts monthly backyard parties where guests are asked to bring a dish to feed people, based around a selected theme. Guests are invited to gather herbs from the garden to use in their own meals.
Jason Snyder
The garden continues to thrive with the help of community contributions. A local Whole Foods store contributed these rainwater collection barrels.
Jason Snyder
Eggplant thrives in summer time. Cool-season vegetables grown in the Octopus Garden include horseradish, rhubarb and asparagus.
Jason Snyder
A raised bed holds herbs and medicinal flowers which may be used for cooking and for obviously improving handmade soap.
Watch more about making soap with herbs
Jason Snyder
Hughes shows off plump black currants.
Jason Snyder
Here is Hughes unveiling a job in progress in the backyard — a fresh mosaic sea monster ravaged by McLaughlin and Ziller, funded in part by Heinz Endowments. The sculpture will sit in the rear of the backyard; based on Hughes, "The head of the sea monster will capture rain, tunneling it from the mouth into a little flower garden" Its nostrils will capture the noise of the end, and its solar-powered eyes will light up at night time.
Your turn: Can you discuss your garden with the community? Tell us about it below!